Football Manager is one of the most famous and well-known team management video games in the industry. The video game has a large player base that buys the latest edition as soon as it is released, and it appears that this trend will continue in the near future. In this article, we'll deal with Football Manager 2020.
When did Football Manager 2020 debut?
Within the video game world, sports games tend to occupy a somewhat artificial position. Because they have to release a new version every year, most can only make minor adjustments to their games due to the shorter development cycle. However, as mentioned before, fans of these sports series will buy the new version regardless of what new features are added, regardless of what the critics say, because they are aware that they are typically getting little more than a roster update. You're not going to switch teams or fandoms in the middle of the season, and you're not going to abandon your favorite sports video game.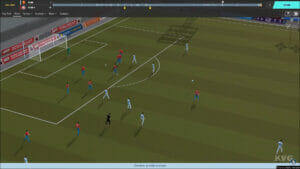 Football Manager is no different than those explained above. This enormous player base of Football Manager will buy the new edition as soon as it is available, regardless of what modifications or updates have been introduced after the previous version of the game. On October 31, 2019, Football Manager 2020 was released. It came out at the end of the month, when players expected it to come out at the beginning of the month, as it always did. The developer team let the fans wait a little longer this time, but it was totally well worth the wait.
Story of Football Manager 2020
Let's have a look at the 'story' behind Football Manager 2020, as well as the adjustments made since the previous version and the new features added to the game.
Football Manager 2020 brings a slew of new features to the game. Because FM 2019 had so many enhancements, critics predicted that this version will be duller and less improved. Sports Interactive, on the other hand, proved them wrong by adding plenty of additional features to their game. Bundesliga teams and their original badges were added to the game, which was one of the most thrilling news about the video game.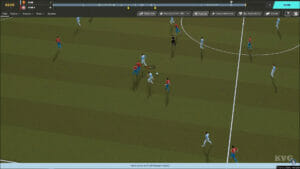 Let's begin with one of the most foreseeable improvements to the game: visuals. Football Manager 2020 gave gamers the opportunity to enjoy this loved game with improved graphics. Considering the development team's limited time, they did an excellent job. They also made significant changes to the backroom staff. Your staff now provides you with better, more precise, and more useful advices, making hiring them all more crucial and beneficial.
The new development center is a more significant addition to the video game. The development center is critical in a game in which the player manages a football team and strengthens it by developing young players and either selling them to generate profit or using them in the squad to improve the team. This new development center gives players access to more and detailed information about their developing footballers.
Minimum system requirements for Football Manager 2020
Do you intend to run Football Manager 2020 on your computer? This section will give you a clear sense of whether or not your system will be able to run FM 2020. You can quickly check if you can play it by comparing your system specs to those listed in this section.
| | |
| --- | --- |
| CPU |  Intel Pentium 4 (64-bit), Intel Core 2 or AMD Athlon 64 – 2.2 GHz + |
| RAM |  2 GB RAM |
| GPU |  Intel GMA X4500, NVIDIA GeForce 9600M GT or AMD/ATI Mobility Radeon HD 3650 – 256MB VRAM |
| DX |  Version 11 |
| OS |  Windows 7 (SP1), 8/8.1, 10 (Update 1803/April 2018 or later) – 64-bit |
| STORAGE |  7 GB available space |
Some bugs of Football Manager 2020
Despite the fact that Football Manager 2020 is considered one of the video games with less issues than others, it did have a few bugs that were fixed after two or three upgrades. Here are a few examples:
The game's Continue button was broken.
After a red card, there was no way to discipline a player.
Even if the player has a sufficient number of footballers, random gray players are used.
The Social achievement cannot be unlocked due to not being able to log in with Twitter.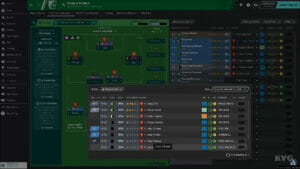 Overall, if you enjoy football and like what managers do for their teams, Football Manager is a fantastic game for you. Every year, a new version is released, so you will never be stuck with an out-of-date game. We strongly advise you to try your hand at this game. Have a good time gaming!