Thanks to MAG CH120 X, comfort and hours of gaming pleasure can come together! Due to our dependence on computers today, our need for peripherals and other equipment to increase our experience in computers has increased at the same rate. The quality level of these equipment has become so important that it affects our health in the long run.
For those who have worked in front of the computer for a long time, one of the most important pieces of equipment today is undoubtedly the chair. The higher the quality of our chair, the better we do not sit in an uncomfortable position while working on the computer, thus increasing the efficiency of our work. For those looking for a seat that will increase efficiency and gaming pleasure, we have reviewed MSI's Mag CH120 gaming chair.
MAG CH120 X Review
MAG CH120 X, which is sold with almost the same price tag as high-end gaming chairs, offers many customization options to its users. Thanks to the arm on the side of the gaming chair, the seat can recline 180 degrees. In addition, the armrests can be customized in four dimensions. It also includes support pillows, which are indispensable in a seat. These pillows on the sofa are shaped over time according to your use. In addition, thanks to the support provided by the pads, the pressure exerted by your body on the waist and neck area decreases significantly and adds a positive effect to your health.
MAG CH120 X, which weighs 20 kilograms due to its steel structure, has a very durable construction. The gaming chair, whose wheels can be locked very easily, has a high-density sponge that you can use for many years. In addition, the CLASS 4 certified gas booster piston in the gaming chair will not let you down.
You don't have to be an actor to own a gaming chair. If you spend most of your time in front of the computer, you can make a long-term investment in yourself thanks to these chairs.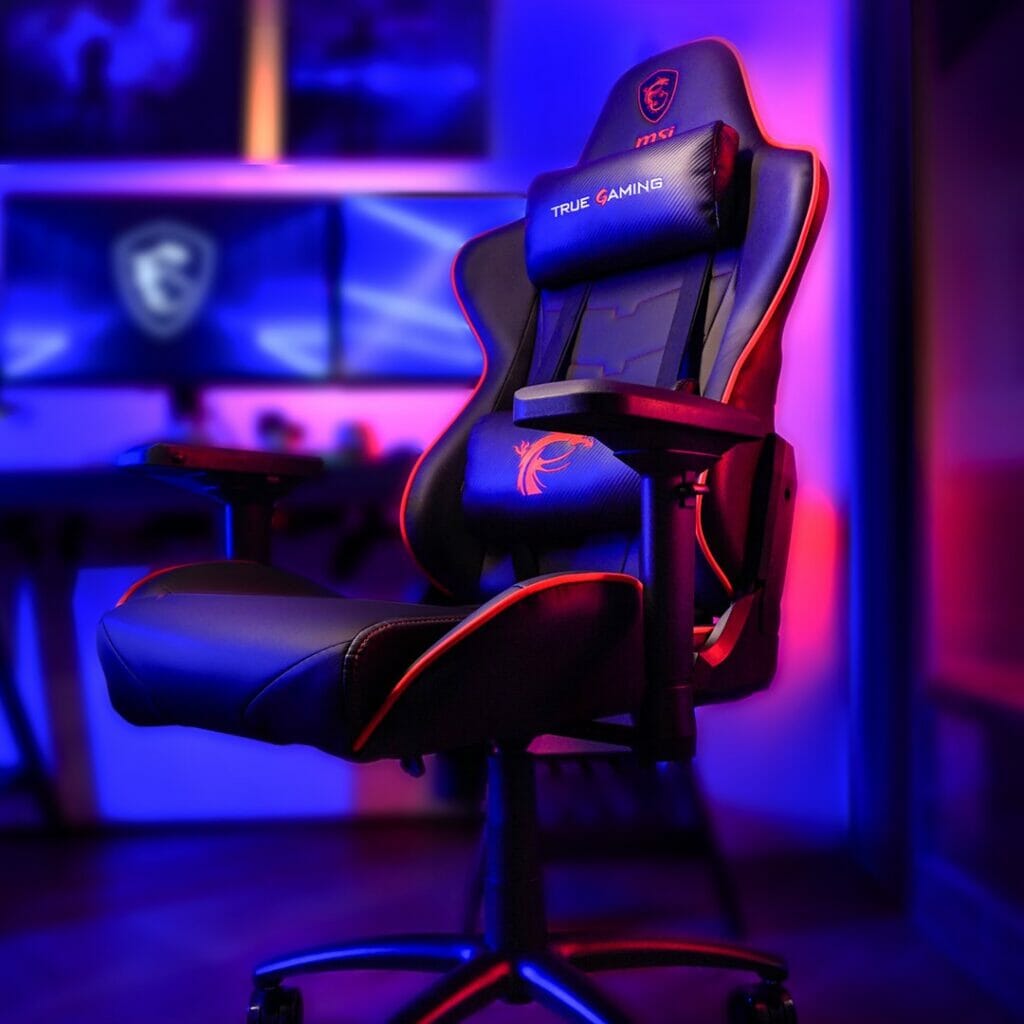 MAG CH120 X Price
MSI Mag CH120 X prices are not much. Moreover, thanks to its ergonomic structure, you will never be able to leave this seat. If you spend a lot of time in front of the computer, even if you use the most comfortable chair or armchair in the house, none of them will be like a gaming chair and will not replace the gaming chair. If you are complaining about uncomfortable seats and back, shoulder and neck pain, you will need to buy an MSI Mag CH120 X gaming chair.
In addition to the pain caused by being in front of the computer for a long time, very comfortable and comfortable gaming chairs are produced in order to prevent problems such as hunchback, to avoid more pain and to prevent posture disorders. The biggest difference from normal seats is that the usage time is almost 2 times longer than the ordinary seat.
A normal seat will meet your needs for an average of 7 – 8 hours. However, this time increases up to 15 – 16 hours with player seats. If the discomfort of your regular chair is now a problem for you, you will need to buy a comfort such as a MAG CH120 X gaming chair. But if you have decided to buy these player seats, there are a few points to consider when choosing.
No matter how simple these points may seem, when viewed from afar, they are actually all bone points. If each of these is given due care and attention, you will have a very useful and comfortable seat. It would not be wrong to say that for the player seats bought without paying attention to these elements, it will not be different from an ordinary and normal seat and it will be a shame for the money you give.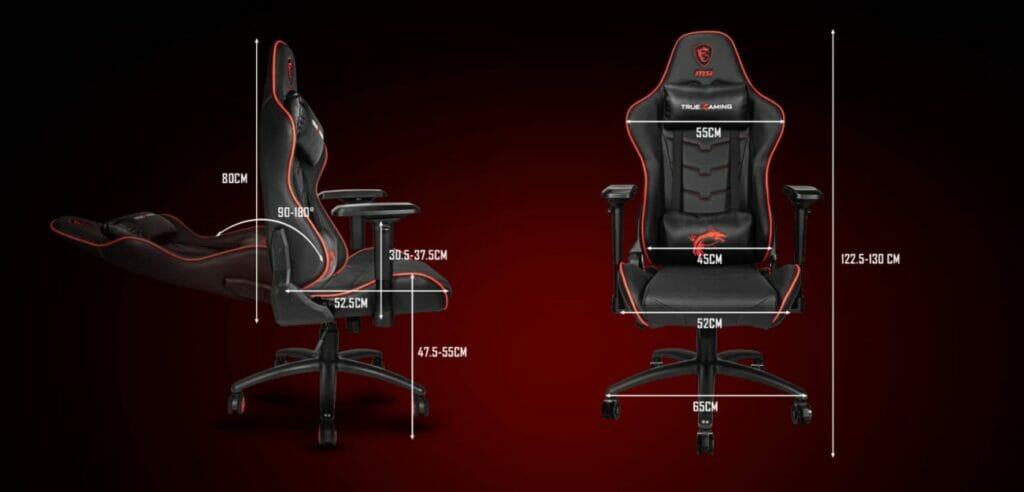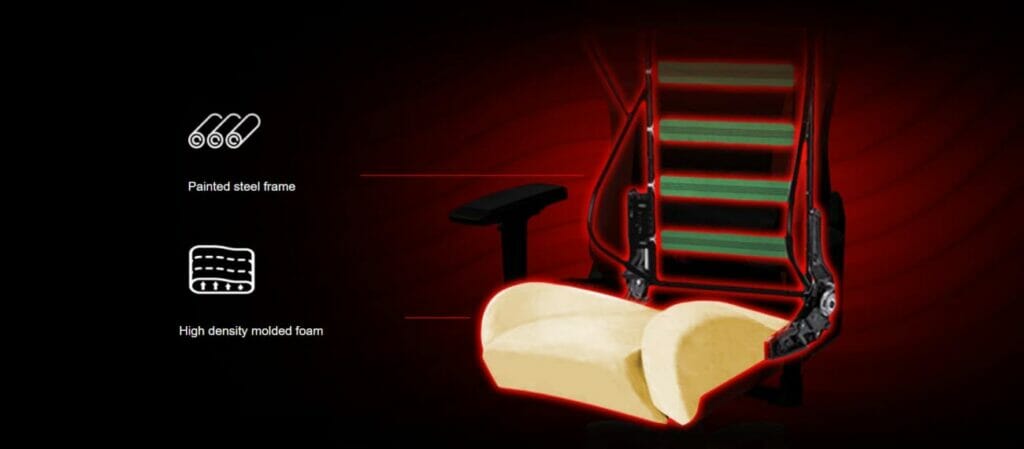 How do you know if a gaming chair is good?
Generally, the first mistake was made in the design, shape and colour of the gaming chair. Of course, these should also be important to you. But the colour, the design and the thing that comes before the design are that it is ergonomic. No matter how stylish it is and has an eye-catching aesthetic structure, an uncomfortable sofa will eventually bring you back to the seat you left.
Your gaming chair; waist, back and neck should be supported. This will minimize your pain. With the right way of sitting, your pain will disappear completely. An ergonomic gaming chair is the first point you should pay attention to. You must have this feature in order to improve your quality of life.
Sturdy Gaming Chair Provides Long Life
This gaming chair, whose mechanism is not strong, can cause problems such as wearing out over time, scattering or even breaking. In order to prevent these, a gaming chair with the right mechanism should be preferred. Thanks to the solid player seats, you can use it for many years without any problems.
The star foot must have a metal structure. The fact that the star foot is metal allows for long-term use, regardless of how many kilos it weighs. If you have an aluminium foot, you can choose it without thinking. But if not, the metal foot is the best option.
The mechanism should be suitable for the user
The mechanism is an indispensable part of the gaming chair. The space where the mechanism can be opened is important if you want to get the most out of the gaming chair. The mechanism is a very important factor for you to rest without leaving your seat when you are tired. It should be looked after carefully. If possible, test the mechanism of the gaming chair one-on-one.
Thanks to the right mechanism, you can enjoy the best comfort by leaning back without leaving your seat. Here, the task of the mechanism will be to open enough. Thanks to this opening system, if you have worked or played for a long time, it is very important for your muscles to relax and relax.
MAG CH120 X gaming chair, suitable for all these features, is just for you!