Driftland: The Magic Revival is an indie strategy game with graphics, gameplay, and ambiance that set it apart from other strategy games. Definitely give this video game a try if you enjoy strategy games but want to see something different.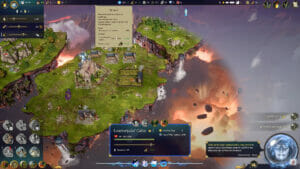 This game has a variety of exciting features. Diplomacy is quite crucial in Driftland: The Magic Revival, unlike in several other strategy games. To rule your kingdom, you must be an astute diplomat. Campaign, skirmish, and multiplayer are the three game modes available. More?  There is no single way to win; you can defeat your opponents in a variety of ways. There are races with radically different capabilities, and you can choose the one that best suits your needs. Finally, you have the option of being a war beast savage kingdom or an educated diplomat who wins battles by talking. It is all up to you.
When did Driftland: The Magic Revival debut?
Driftland: The Magic Revival, like most other strategy games, was first launched for PC gamers. In April 2019, the god-simulating video game was released. In the first quarter of 2020, the game was also launched for console gamers on Playstation, Xbox, and Nintendo. Since then, the game has gained a significant player base across all three consoles as well as on the PC. Who knows if you won't be one of the players in the fan base after reading this article?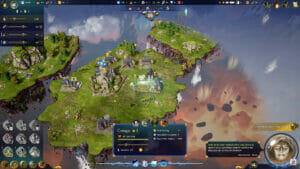 Driftland: The Magic Revival story
The story of the game is based on a template that had already been used by a number of other strategy games. That is, the globe and civilization have been completely destroyed by a power or a major conflict, and your mission is to re-build it with a brilliant strategy. However, don't be fooled by this; this is only a template. The team embellished this fundamental template to its full potential, creating a god-simulator strategy game narrative.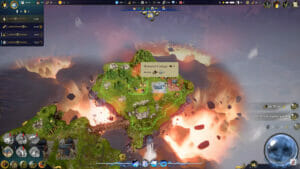 A great war erupted amongst ancient mages. This war was so terrible that it almost brought the planet to its knees. Both clans agreed to a truce, but it was too late for their civilization to be saved. The floating lands of Driftland are held together by only one powerful magic. It is your responsibility to construct, move, and connect these floating lands. Yes, you are the great magician who utilizes tremendous spells to restore the damage done by ancient civilization.
Driftland: The Magic Revival Characters
There are five different races, each with its own set of benefits. In this part, we'll discuss them.
Dark Elves
They come from a dark and tragic past. They are not as barbarous as the world sees them to be. They are enraged because all they want is to survive in this devastated land.
Wild Elves
Rather than battling, this race likes to summon units to fight for them. Their armor and troops are more vulnerable to damage as a result of this.
Nomads
In Driftland: The Magic Revival, Nomads are the true savages. There isn't even a leader among them. The only thing they know is battling and eliminating their foes.
Humans
Humans are the most versatile and beginner-friendly race to choose in most strategy games, as in this game as well. If you want to win the game with diplomacy and balance, they are the better race.
Dwarves
Unlike in other mythology, dwarves in this video game are more advanced in general rather than being savages. In the story of Driftland: The Magic Revival, they are also the youngest race.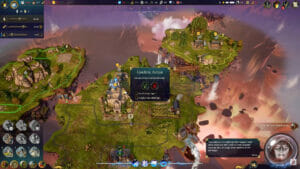 Minimum system requirements
Despite the fact that Driftland: The Magic Revival is a visually stunning game, it can be played by almost everyone with their current system specs. We'll provide the game's minimum system requirements here so you can see how your computer stacks up. As a conclusion, you'll be able to tell if your computer is capable of running this game.
| | |
| --- | --- |
| CPU |  Intel Core i3 3 Ghz |
| RAM |  4 GB |
| OS |  64-bit Windows 7 |
| VIDEO CARD |  NVIDIA GeForce GTX 460 or AMD Radeon HD 6950 or equivalent DirectX 11 card |
| SOUND CARD |  Yes |
| FREE DISK SPACE |  5 GB |
| VIDEO RAM |  1024 MB |
Some bugs of Driftland: The Magic Revival
The developer team is currently fixed all of the major, game-breaking bugs. However, here are a few examples of them.
"ue4-driftland has crashed and will be closed." error w hen playing in skirmish mode.
When someone disconnects from the game in multiplayer mode, the game returns all players to the main menu instead of the game's ending page.
After completing all of the tutorials, players can not receive the achievement.
During the dark elf task, resources do not start counting towards the goal.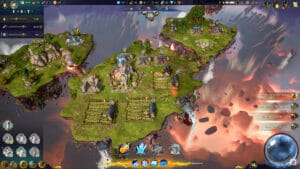 As stated before in this post, Driftland: The Magic Revival is a fantastic strategy game with many unique aspects not found in other strategy games. You should absolutely give this game a shot because of its visuals, gameplay, and versatility. Have fun gaming!