Many people play video games all over the world. They play FPS games, simulation games, RTS games and platform games etc. However, people who want to perform and go through the reality of a game's character usually play RPG games. RPG which means Role-Play Game offers gamers some unique aspects. In RPG games, there is basic story that can be changed as gamers wish and a character that gamers can choose its appearance and qualities. Namely, gamers can become the character they play. Lots of players love RPG games. So, there are many of them on the market. However, The Witcher Wild Hunt could be the best game ever made according to some data. You will learn about its basic information, its story, its character and more in this article.
When did The Witcher Wild Hunt debut?
The Witcher Wild Hunt is a part of a series. The Witcher Wild Hunt is the third game of its series. After 8 years from the release of first game which is just The Wither, CD Project RED launched The Witcher Wild Hunt in 2015 with significant graphics and gameplay mechanics. After they shared the game, the game was sold six million times. The game was regarded as the game of the year by more than 250 websites such as Game Developers Choice Awards, SXSW Gaming Awards. The game is still sold and played by many people.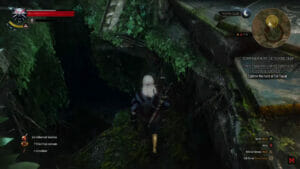 The Witcher Wild Hunt story
The Witcher series stories depend on the books written by Andrzej Sapkowski. The Witcher Wild Hunt focuses on Geralt of Rivia like every other Witcher games since the main character of books is Geralt. You have basic information to figure out its story now.  In the second game of the Witcher series, The Witcher 2: Assassins of Kings, Geralt lost his memory. After six months, he gains his mind again. Then he starts seeking for Yennefer who is his darling. While searching for her, he gets a mission which is to bring his adopted child Ciri who has special skills. However, it is not going to be easy as Ciri is kidnapped by Wild Hunt. At the end of the game, there is no specific final. It can be changed according to decision of gamers.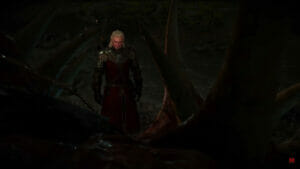 The Witcher Wild Hunt Characters:
The list of main characters of The Witcher Wild Hunt is listed here.
Geralt of Rivia
He is the main character. Geralt has the power to resist to diseases and poisons due to his deep education and mutagenic experiments.
Ciri
Ciri is the princess of Cintra. She is also adopted child of Geralt. She is educated in Kaer Morhen. As it is mentioned above, she has unique powers.
Yennefer
Yennefer is a sorceress. She has been the passion of Geralt for 20 years. She is stepmother of Ciri like Geralt. Therefore, Yennefer seeks for Ciri with her darling Geralt.
Triss
Triss is a magician. She likes working on magic and elixirs. She managed to make Geralt love her one time. However, it did not last long. Nevertheless, she helps Geralt find Ciri in Witcher Wild Hunt.
Vesemir
He is the oldest teacher of Witcher school. Vesemir could be seen as the mentor of Geralt. In Kaer Morhen, he educated. Geralt and Ciri.
How many GB is The Witcher Wild Hunt?
With developing game industry, the free spaces games require increase. Today, a lot of great games demands many free spaces as they are developed with great graphics and rich contents. The Witcher Wild Hunt is one of them. This game was created with developed graphics and rich contents too. The game requires 40 GB on computers.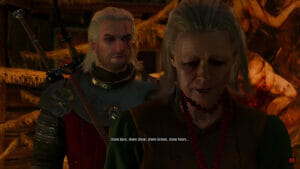 How to buy The Witcher Wild Hunt
Nearly every game is sold online or in a market in today's world. There are platforms and websites you can get games. The Witcher Wild Hunt is sold like other games. You can buy The Witcher 3 via Steam or Epic Games if you want to play it by a computer. If you want to play it with your console, the game is sold in PlayStation Store and Microsoft Store.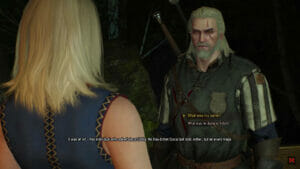 Some bugs of The Witcher Wild Hunt
Game developers do not want to see bugs on their game. However, they may miss out some details which bring about bugs. The Witcher Wild Hunt has bugs like every other game. For instance, Geralt's horse may suddenly disappear or fly. When Geralt gets hit, he may blow up. While characters speak, they could mesh. Geralt may damage his friends, and his allies could be enemy of him.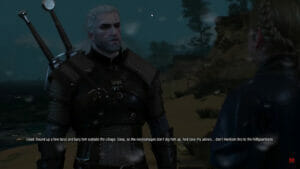 Summary of The Witcher Wild Hunt
The story of The Witcher Wild Hunt which may be the best RPG game depends on the books written by Andrzej Sapkowski. In its story, Geralt looks for Ciri who has unique skills and power. Its final can be changed according to players' decision. Now, if you read all of the article, you have basic information to play this game.